A Whole New Responsive" World"
Is Your Website Responsive?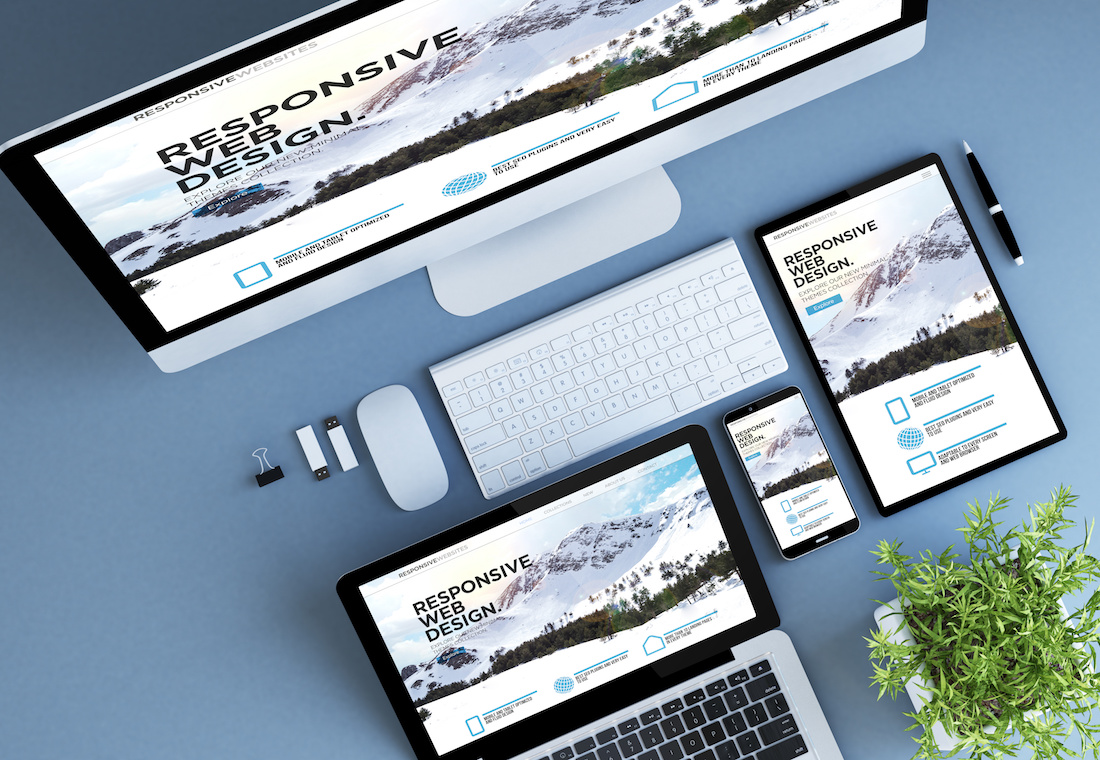 For many brands, their website is their hub of communication. Where they display their products and services. Where they are able to showcase customer reviews and testimonials, as well as a place to inform consumers of who they are and what they do.
Statistics now show that 21% of web traffic comes from tablets and smartphones. With this growing statistic, brands are having to accommodate with how consumers are viewing their websites.
Creating a separate version of their website for each unique device would be impossible, or at least impractical. Should businesses suffer the loss of visitors because their site is impossible to view on mobile devices? Or is there another option?
The answer is creating an all-in-one solution for viewers. The answer is to create a responsive website.
"Responsive Web Design" is the approach that suggests that design and development should respond to the user's behavior and environment based on screen size, platform and orientation. (Visit Smashing Magazine)
As users switch from their desktop to their mobile phone, the website will automatically switch to the appropriate viewing sizes for all resolution, image size and scripting.
Brands are no longer having to design three separate and unique websites for every device under the sun. With responsive web design; consumers can view the message with ease. The days of pinching, sliding and zooming are over.
Welcome to the world of responsive web design.