Could Surprise Marketing Work for Your Business?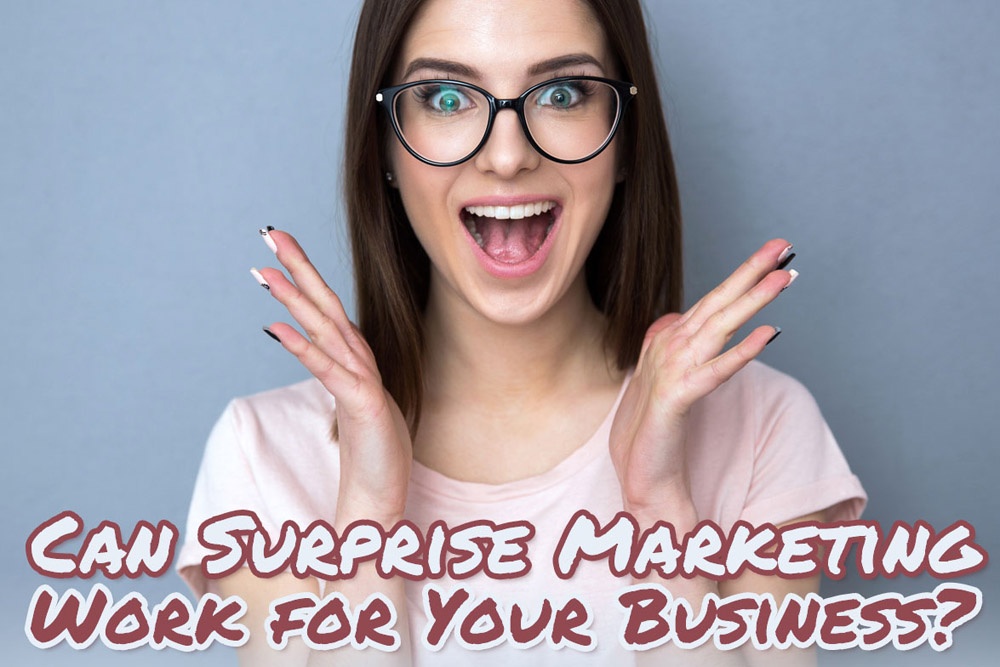 Surprise marketing, which is the use of unconventional interactions in order to promote a product or service, is a technique that has been growing in popularity lately, and with good reason. This technique is a great strategy as it requires no press releases before the "big reveal" and as studies show, it skyrockets sales! Often, companies are overlooked because they stick to routine. If you post the same promotions and specials at around the same time everyday, then you might be loosing your clients' attention! To fully understand what surprise marketing is and how it is successful, we have to look at how it has been used by well-known people and brands.
Beyoncé
This iconic singer has recently brought surprise marketing into light, with the release of her sixth album and first full visual album, LEMONADE. The only hint we had at this release is that Beyoncé announced she was having a special with HBO. When the special aired, it was actually an hour-long visual album. As expected, the Internet blew up after this and the album was streamed more than any other visual album! Lemonade was her sixth straight number one album, and it topped the charts quicker than we have seen in the past. Much of this albums success is attributed to how popular Beyoncé is, but we cannot ignore the fact that releasing this album as a surprise helped up sales on it. It was a brilliant technique on the marketing teams part and shows us that surprise marketing is a great way to create buzz around a product.
MasterCard
In 2014, MasterCard launched its "priceless surprises" campaign. This campaign includes companies and brand ambassadors that MasterCard is partnered with, and allows them to send random surprises to their customers. This campaign involves MasterCard picking customers to surprise with little things like a free coffee or big things like meeting Usher. Once they capture these surprises, they put them on social media to further advertise their company. This is a different take on the surprise marketing technique, but it has paid off for MasterCard! According to CMO, this campaign has boosted all of MasterCard's prime metrics.
So now that you have seen examples of surprise marketing in effect, you're probably wondering how you can apply these techniques to your business. Surprise marketing can still work even if your brand is not as big as Beyoncé or MasterCard. It doesn't have to be a grandeur gesture, just breaking out of your companies usual routine can be enough to draw your clients in and make them excited! One thing we recommend doing is changing your posting time. If your client knows that you post a new product every Friday at noon, try doing it on Wednesday instead, this way it is exciting and unexpected and will most likely generate more buzz around your product. Another surprise marketing technique would be a flash sale! Try to go without marketing your sale before it happens, and then announce it on social media. Again, this is a great way to excite your clients and get them talking about your business.
Do you have any experience with surprise marketing? How has it worked with your business? We would love to know! Like us on Facebook and share your experiences with us.
Don't forget to follow us on Twitter and Instagram to stay up to date with #TeamCEA!