How Covid-19 might shape marketing initiatives; Best practices to lessen the impact.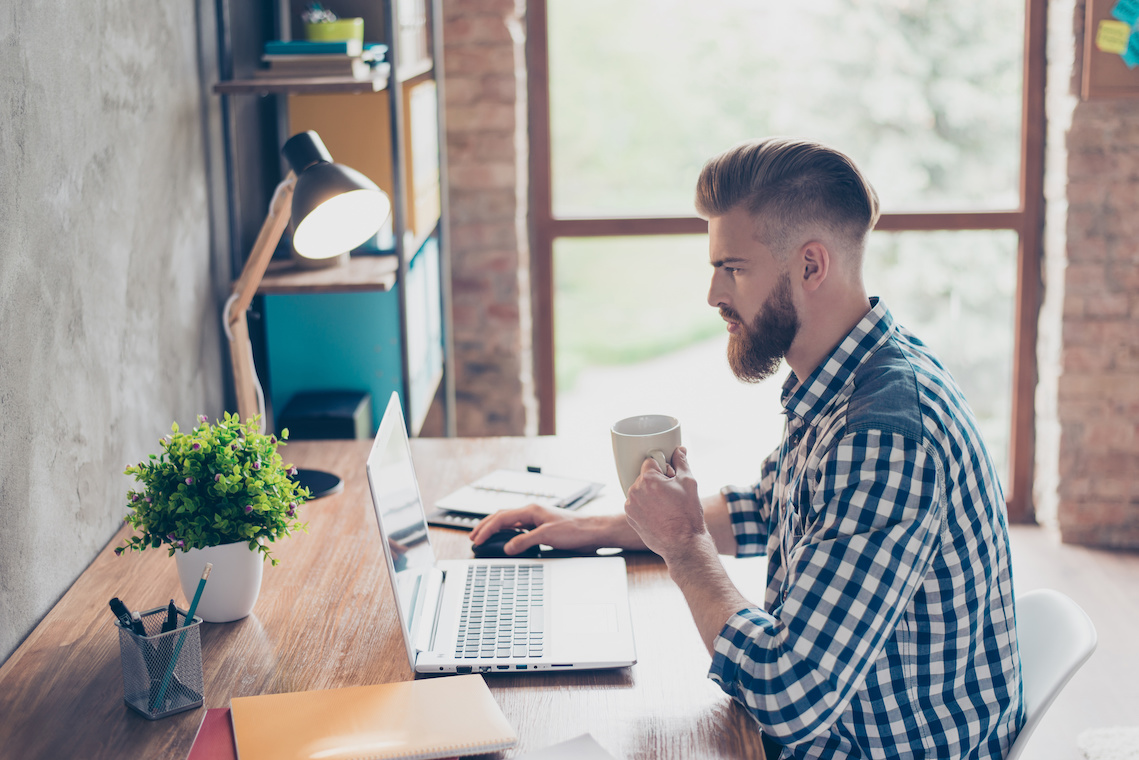 pan·dem·ic
/panˈdemik/
adjective
(of a disease) prevalent over a whole country or the world.
Sounds pretty scary, doesn't it? We are currently in the middle of what the World Health Organization has declared, a pandemic. All over the world, people are trying to sort through a number of emotions and fears to find a way to navigate this uncertain time.
Events have been canceled. Grocery stores have been emptied of necessities. In some parts of the world, entire countries have been placed on lockdown.
There's a call on humanity to be hyper-vigilant in protecting ourselves, our families, our colleagues, and our communities. We need to be wise, leverage logic and not react to information we may see online that may or may not be factual.
Even as businesses.
At CEA, we've looked at the current business landscape, and at how other businesses and marketing agencies are working through this uncertain time. In doing so, we have put together a handful of tips that we hope can help you maintain the relationships you've worked so hard to build.
Community.
Show support of and for your customers. Build up and support your fellow businesses within your communities. Be there for one another. Be sure to walk the fine line of "sustainability" and "opportunistic greed".
Sustaining your business during these times is one thing, however, profiting on the hardships of others can be catastrophic to your business.
The pandemic will pass. Life will return to normal. Reputation, however, can last. Don't put your business in a long-term bad position over a temporary circumstance.
Communication.
Share your current state of affairs with your customers and vendors. Let them know how available you are, where you'll be available and what you're doing to support them.
Customers don't want to feel abandoned while they might already be panicking.
Let your customers know that you're taking every measure you can to help prevent the spread of this virus. If you're closing up shop and working virtually, share your commitment to communication by letting your customers know where and how you'll be operating.
We live in an age of technology. Be proactive in your communication strategy. Be mindful not to spam, or build email lists unethically, but if you have them, why not use them?
Perhaps you could install a live chat feature on your website? Dedicate a member of your team to monitor this channel of communication and be present where the attention will likely be shifting. Online.
Maybe you can't dedicate somebody to monitor a live chat feature full time? Try a chatbot that can acknowledge the incoming communication and position a realistic time for your business to respond.
Do you have a physical location that's not going to be operating as usual due to curfews or other regulations? Try updating your hours on your Google My Business profile so that the information is handy whenever someone is looking for it.
Now is not the time to be silent. Over-communicate relevant information. Stay in front of your customers.
Be Nimble. Pivot Ad Spend, Don't Stop It.
At CEA, we understand that it can be a gut-wrenching experience putting money into a digital strategy when you're concerned about sales, or whether or not the traffic to your location is going to result in the same type of return on investment that you're accustomed to.
It makes perfect sense to consider a pause in your campaigns. However, we're not so sure that's the direction we'd recommend.
Consider this; with people practicing self-quarantining, social distancing…whichever concept you want to list, there is a significant amount of time that is going to be realized, and with fewer activities to pursue, surfing the web will see a significant trend upwards.
Data is already consumed online at a staggering rate, and we anticipate that it will go up. We don't see the current state of affairs as a reason people would stop searching for information online, but rather, as an elongated consideration phase in their buyer's journey.
Typically, the natural course of our buying journey follows three phases. The "A-Ha" phase, or "Awareness" phase. We realize we have a problem or a need for something.
We then move into the "Research" phase or "Consideration" phase. We start doing our homework on how we can solve that problem or fill that need.
This is where we see the potential for a significant impact based on our current circumstances. People will have more time and availability to research while filling the gap from what otherwise, might be their social activities.
Finally, the "Yes" phase, or "Decision" phase. The point in time when people raise their hands and say, "Yes, your product or solution is what I want or need."
It is our estimation that while this phase might see a slow down amid the pandemic, when the uncertainty lifts, and life gets back to normal, based on the elongated consideration phase, purchasing might surge and spending will likely rebound.
So pausing or stopping your campaigns might have a significantly different impact than you might think.
What's The Recommendation?
There are several things we would recommend in place of a pause or a stoppage of your campaigns.
Look At Your Ad Accounts – Pay attention to what's going on in the markets and with your conversions. It's going to make sense that the attention of our communities will shift. And yes, this could impact conversions.
Monitor Your Social Accounts – BE VIGILANT. Listen to the sentiment. Respond to questions, comments, requests for information. If there is misinformation out there, correct it. Use the opportunity not to be silent, but to redirect information and sentiment.
Adjust Your Strategy – Instead of stopping your spending due to fears over conversions or sales, leverage the awareness and particularly, the consideration phase. Perhaps there's a pivot on product-based or solution-based campaigns and more of a focus on branded keyword campaigns based on the inherent quality and traffic of those terms.
Do What You Feel Is Right – At the end of the day, you need to do what you feel is right for you and your business. Stay informed by confirmed sources. Monitor current events in the marketplace and in the world around your business. Take care of your team and your customers.
We're Here For You.
There's no wrong answer here. We don't claim to be the authority on how to navigate the circumstances impacting all of us. However, as a data-driven business, we do feel that we have a bit of experience in navigating the digital landscape through any number of situations.
We feel that it's our duty to share our thoughts with those of you who might have questions on how to proceed with your marketing efforts.
Hopefully, there are a few concepts that could help you through these next few days, weeks or however long it takes to rebound and recover.
As always, we're here to be a resource for you. If there's anything we can do to help you, your business, or just in general, please don't hesitate to reach out. We're all in this together, and together, we'll get through this.
#TeamCEA