How To Crush Your First Facebook Live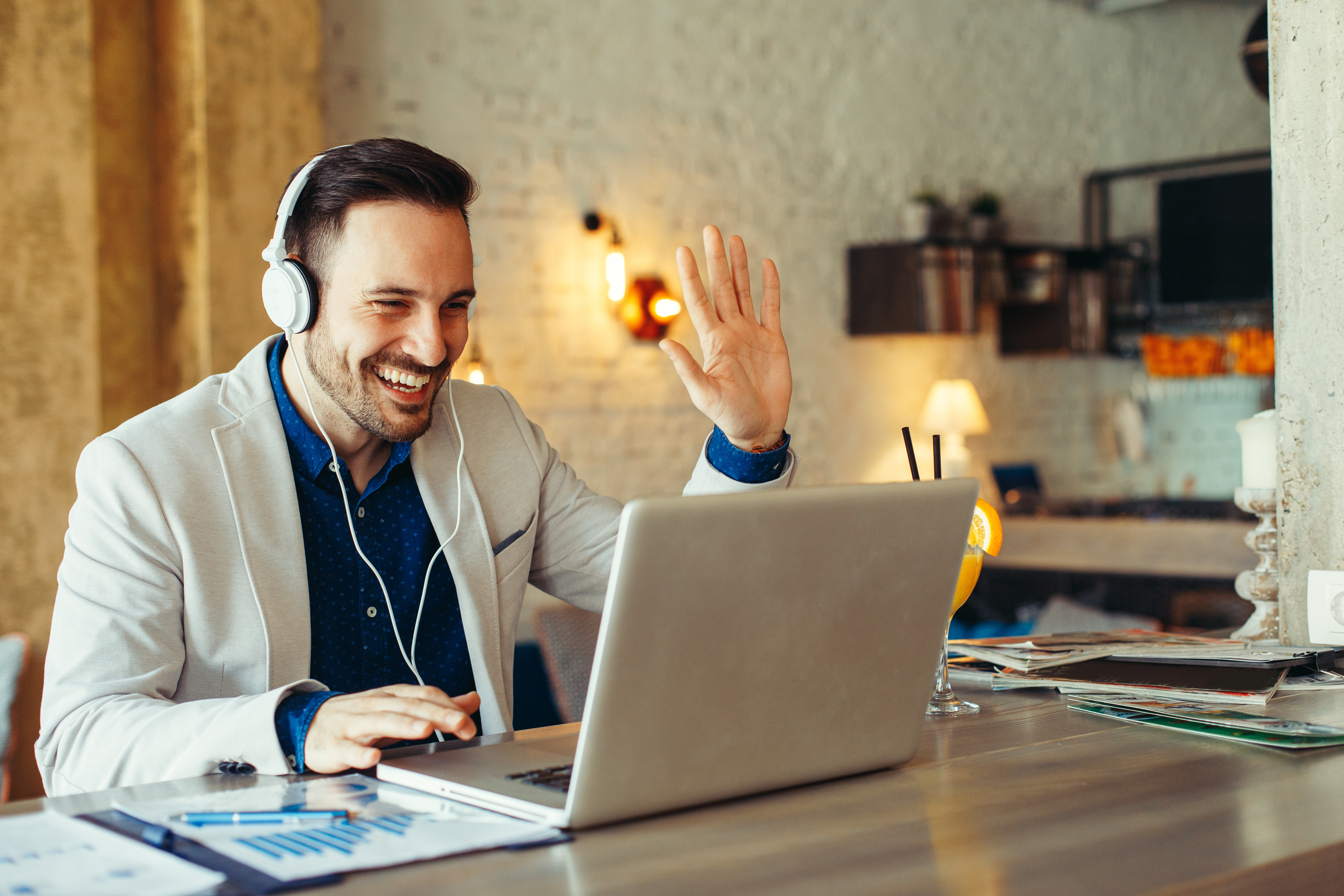 As many businesses move to work remotely, it's no surprise that people are taking to live broadcasting, like Facebook Live, to advertise their products or services. In the last month, Facebook Live has seen a 50% increase in viewers during the COVID-19 crisis.
Why Facebook Live?
Facebook Live gives you access to the world's largest online audiences through a platform that they already use in their everyday lives! This lets you directly connect with your audience in real-time in a cost-effective way. People spend on average more than 3x more time watching a Facebook Live than videos that are no longer live.
Facebook Live can be used in many ways by many different people. Some of the most popular ways businesses are using live streams are for; behind the scenes, Q&As or interviews, events, podcasts, and more!
Before You Go Live

Going live on Facebook is pretty simple, but we have a few tips before you press that blue button.

A. Make sure you have a strong connection
You don't want to be BuzzFeed having a glitch while going live with the President of the United States. To ensure the quality of your Live, use Wifi instead of cellular service whenever it's possible. This will help any delays or disconnections throughout your live stream.

B. Tell people ahead of time when you're going live

Build up the anticipation of your Facebook Live by letting people know the time you're planning on going live. Create posts leading up to your Live, and schedule your Live ahead of time where a preview post will appear on your feed.

C. Make sure you have proper lighting

You don't need fancy studio lights in order to have good lighting. Make sure you're facing a window as often as possible during the live, and try not to stand behind the light. Schedule your Live for a time when there is enough light to fill the room.

D. Film horizontally

It may seem like a natural urge to film vertically, especially when on your mobile phones, but filming horizontally gives a much nicer sized video once it is posted on your feed.

Steps To Go Live on Facebook

Now that you're ready to hit record, here are the steps you need to take to start streaming.

A. You can access Facebook Live through the Facebook app or the Facebook Pages Manager app. You will click on either "What's on your mind?" or "Publish" depending on which app you are accessing this through. Now, you should see the option to "Add to your post", then you will select "Live Video".

B. Now's the time to add in a click-worthy description to your live video! Your description should be direct, actionable, and informative. Try adding in a hint of mystery to grab the viewer's attention and draw them in.

C. Make sure your audience is set to who can see your Live, for most cases make sure it's selected to "Public".

D. Click on the blue "Go Live", wait for the countdown, and then you're streaming!

***Facebook recommends you broadcast for at least 10 minutes***

E. Hit "Finish" when you're done broadcasting, Facebook will automatically prepare your video for posting. You'll have the option to post it to your wall, delete it, upload it in HD, or download it. CEA recommends you posting the Facebook Live to your wall and pinning the post to the top of your feed for anyone who was late to the Facebook Live party!




While You're Streaming

Getting your live stream started is the easy part, the hard part is what to do while you are Live. But, live streams don't have to be intimidating! CEA has compiled the most important tips and tricks to remember while you're live streaming.

A. Bring as much energy as you can

No one wants to listen to a monotone, unfriendly voice while you're trying to sell them a product or service, crack open that can of Red Bull (we recommend the Coconut flavor) and bring some energy into your videos!

B. Don't sweat the small stuff

So what you stumbled on a word? Or maybe your cat was creeping in the corner through the whole video. No matter what happens, mistakes are bound to happen, and that's the reason a lot of people like live videos to begin with! This just adds personality to your videos that your audience will appreciate.

C. Ask your viewers to interact

According to the Facebook algorithm, posts that are more engaged with are prioritized on the news feed. Get your audience to like, comment, and share your live video! Try telling them to turn on Live Broadcast Notifications at the down arrow in the top right corner.

D. Have someone monitor your comments and questions

It can be hard for a host to focus on the comments and questions that are coming in while staying focused on streaming, which is why it's helpful to have someone feed out and prompt you the questions.

You've recorded your first Facebook Live, now what?

You may think that your Facebook Live is over, but that's when more promoting begins! Once your live video is published, keep thinking of ways you can keep getting value out of your video.

A. Upload a custom thumbnail

Your thumbnails are the first image people will see when looking back at your live stream once it's been posted to your feed. Use a high-quality picture with text overlay hinting at what they can expect from your Live.

B. Repurpose the video

You can download your Live video and repurpose it to create more content! If your Live is longer than 10 minutes, you will likely have enough content to cut into smaller clips to use on other social media platforms.

C. Add closed-captions to your video

Add closed captions by editing the video and going to "captions" and then press "generate". This will make your video accessible to a larger audience and help from waking up a resting family when someone is late-night scrolling through Facebook.
Don't overthink it, just go for it!
Any sort of live video can be intimidating, but the more Facebook Lives you host, the more comfortable you'll be! With these tips, your business can take advantage of the world's largest social media platform from the comfort of your own home! We are here to be a resource for you, if you have any questions please feel free to reach out.
As COVID-19 continues to affect us and more people are physically separated from their communities, people will rely on services such as Facebook Live to stay connected. People are using social media now more than ever, and the good news is you can get started with a few easy steps! Check out or own Step by Step Guide to Facebook Live to see for yourself how you can start going Live.
#TeamCEA